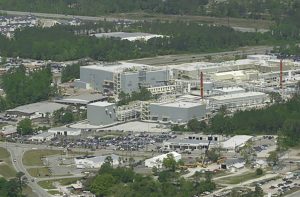 Corning Optical Communications recently announced that it will build its new $38 million headquarters near the Northlake Mall off 485, at the intersection of Brookshire Boulevard and Mount Holly-Huntersville Road.
Mecklenburg county commissioners approved an incentives package for the company worth $748,303, including massive property tax rebates. That's part of a state and local package of incentives that could be worth up to $2.35 million, according to state officials.
The new headquarters will move about 400 jobs to Charlotte from the current headquarters in Hickory, and the company promised the state that they will also add 150 new jobs in Mecklenburg County. All 650 workers will earn an average salary of nearly $91,000, according to the Mecklenburg County Commission.
Corning Optical, a division of New York-based Corning Inc., wanted a more centralized location, as well as easy access to one of the South-East's largest airports.
You can now browse all available openings at Corning Optical on their career site here.
Comments
comments