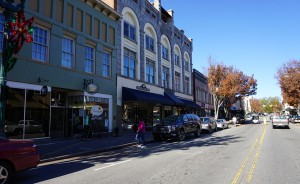 With the Census Bureau reporting that the South and West held 13 of the 15 cities with the largest population gains between 2010 and 2019, the personal-finance website WalletHub today released its report on 2020's Fastest-Growing Cities in America.
To determine where the most rapid local economic growth occurred over a period of seven years, the site compared 515 U.S. cities across 17 key metrics. The data set ranges from population growth to college-educated population growth to unemployment rate decrease. In addition, we produced a separate ranking by city size.
Concord ranked #24 overall and #7 for small cities. Charlotte ranked #11 for large cities.
Fastest-Growing Cities in the U.S.
| Overall Rank* | City | Total Score | 'Sociodemographics' Rank | 'Jobs & Economy' Rank |
| --- | --- | --- | --- | --- |
| 1 | Fort Myers, FL | 80.36 | 5 | 1 |
| 2 | Bend, OR | 79.04 | 7 | 3 |
| 3 | Meridian, ID | 78.8 | 1 | 76 |
| 4 | Milpitas, CA | 77.78 | 6 | 5 |
| 5 | Enterprise, NV | 74.01 | 9 | 118 |
| 6 | Frisco, TX | 71.54 | 2 | 241 |
| 7 | Town 'n' Country, FL | 70.95 | 3 | 341 |
| 8 | Round Rock, TX | 70.72 | 13 | 57 |
| 9 | Mount Pleasant, SC | 69.52 | 14 | 65 |
| 10 | Nampa, ID | 69.13 | 27 | 8 |
| 11 | McKinney, TX | 69.04 | 8 | 188 |
| 12 | Henderson, NV | 68.61 | 21 | 25 |
| 13 | Chino, CA | 68.56 | 17 | 59 |
| 14 | Cape Coral, FL | 68.08 | 32 | 4 |
| 15 | Port Saint Lucie, FL | 67.92 | 43 | 2 |
| 16 | Sugar Land, TX | 67.91 | 4 | 289 |
| 17 | Midland, TX | 67.62 | 22 | 50 |
| 18 | Irvine, CA | 67.42 | 12 | 203 |
| 19 | Murfreesboro, TN | 67.38 | 15 | 121 |
| 20 | College Station, TX | 67.29 | 20 | 62 |
| 21 | Lehigh Acres, FL | 66.84 | 31 | 13 |
| 22 | North Charleston, SC | 66.45 | 23 | 64 |
| 23 | Spring Valley, NV | 66.36 | 28 | 83 |
| 24 | Concord, NC | 64.85 | 24 | 128 |
| 25 | Tempe, AZ | 64.27 | 26 | 127 |
| 26 | Pearland, TX | 64.27 | 11 | 312 |
| 27 | Boynton Beach, FL | 64.11 | 49 | 11 |
| 28 | Indio, CA | 63.75 | 48 | 15 |
| 29 | Santa Clarita, CA | 63.72 | 29 | 112 |
| 30 | Richardson, TX | 63.54 | 25 | 148 |
| 31 | Allen, TX | 63.39 | 19 | 193 |
| 32 | Flower Mound, TX | 63.03 | 18 | 252 |
| 33 | Seattle, WA | 62.57 | 35 | 80 |
| 34 | Manteca, CA | 62.54 | 47 | 33 |
| 35 | Atlanta, GA | 62.2 | 33 | 108 |
| 36 | Spring Hill, FL | 62.15 | 46 | 52 |
| 37 | Edinburg, TX | 62.14 | 16 | 295 |
| 38 | Carmel, IN | 62.11 | 10 | 387 |
| 39 | Sandy Springs, GA | 62.03 | 36 | 111 |
| 40 | Miami, FL | 62 | 52 | 31 |
| 41 | Denver, CO | 62 | 40 | 71 |
| 42 | Surprise, AZ | 61.68 | 38 | 114 |
| 43 | Orlando, FL | 61.55 | 51 | 44 |
| 44 | Saint George, UT | 61.21 | 80 | 9 |
| 45 | Bellingham, WA | 61 | 45 | 75 |
| 46 | Ontario, CA | 60.76 | 88 | 10 |
| 47 | Arden-Arcade, CA | 60.69 | 37 | 204 |
| 48 | Greeley, CO | 60.66 | 99 | 6 |
| 49 | Palm Coast, FL | 60.36 | 58 | 60 |
| 50 | Hillsboro, OR | 60.25 | 56 | 67 |
| 51 | Santa Clara, CA | 60.17 | 76 | 24 |
| 52 | Austin, TX | 59.86 | 50 | 103 |
| 53 | Fort Worth, TX | 59.61 | 39 | 167 |
| 54 | Folsom, CA | 59.43 | 30 | 240 |
| 55 | Reno, NV | 59.25 | 77 | 39 |
| 56 | Clovis, CA | 58.98 | 89 | 27 |
| 57 | Denton, TX | 58.85 | 59 | 106 |
| 58 | Vancouver, WA | 58.6 | 78 | 53 |
| 59 | Fort Collins, CO | 58.59 | 44 | 175 |
| 60 | Redwood City, CA | 58.38 | 84 | 47 |
| 61 | North Las Vegas, NV | 58.34 | 102 | 20 |
| 62 | Aurora, CO | 58.3 | 91 | 40 |
| 63 | Sparks, NV | 58.2 | 103 | 22 |
| 64 | Bellevue, WA | 58.15 | 55 | 145 |
| 65 | Tampa, FL | 58.08 | 54 | 146 |
| 66 | Mesa, AZ | 57.8 | 69 | 115 |
| 67 | Tracy, CA | 57.66 | 73 | 85 |
| 68 | Charlotte, NC | 57.36 | 67 | 133 |
| 69 | Avondale, AZ | 57.33 | 106 | 34 |
| 70 | Oakland, CA | 57.2 | 105 | 37 |
| 71 | League City, TX | 57 | 34 | 283 |
| 72 | Longmont, CO | 56.82 | 66 | 154 |
| 73 | Scottsdale, AZ | 56.78 | 57 | 189 |
| 74 | Pleasanton, CA | 56.41 | 63 | 181 |
| 75 | Tacoma, WA | 56.01 | 111 | 58 |
| 76 | Carrollton, TX | 55.88 | 79 | 139 |
| 77 | Gilbert, AZ | 55.8 | 65 | 195 |
| 78 | Orem, UT | 55.78 | 136 | 30 |
| 79 | Chino Hills, CA | 55.75 | 71 | 169 |
| 80 | Loveland, CO | 55.48 | 98 | 120 |
| 81 | Lake Forest, CA | 55.25 | 70 | 194 |
| 82 | Lakewood, CO | 55.24 | 107 | 87 |
| 83 | Beaverton, OR | 55.21 | 82 | 162 |
| 84 | Cambridge, MA | 55.18 | 75 | 178 |
| 85 | Salem, OR | 55.12 | 121 | 68 |
| 86 | Hayward, CA | 55.1 | 177 | 17 |
| 87 | Charleston, SC | 55.01 | 110 | 94 |
| 88 | Fairfield, CA | 54.97 | 85 | 161 |
| 89 | Roseville, CA | 54.95 | 72 | 183 |
| 90 | Peoria, AZ | 54.84 | 74 | 185 |
| 91 | Concord, CA | 54.61 | 145 | 46 |
| 92 | Chula Vista, CA | 54.6 | 112 | 109 |
| 93 | Phoenix, AZ | 54.28 | 108 | 125 |
| 94 | Temecula, CA | 54.24 | 109 | 124 |
| 95 | Deltona, FL | 54.08 | 159 | 41 |
| 96 | Kendall, FL | 54 | 83 | 224 |
| 97 | Davie, FL | 54 | 92 | 184 |
| 98 | San Mateo, CA | 53.84 | 146 | 63 |
| 99 | Murrieta, CA | 53.66 | 210 | 16 |
| 100 | Layton, UT | 53.58 | 61 | 285 |
| 101 | Odessa, TX | 53.48 | 64 | 287 |
| 102 | Chico, CA | 53.45 | 42 | 359 |
| 103 | Mountain View, CA | 53.22 | 148 | 77 |
| 104 | Fayetteville, AR | 53.18 | 81 | 231 |
| 105 | Cary, NC | 53.08 | 68 | 277 |
| 106 | Athens-Clarke, GA | 53.06 | 104 | 177 |
| 107 | Hesperia, CA | 53.01 | 200 | 29 |
| 108 | Saint Petersburg, FL | 53 | 118 | 150 |
| 109 | Nashville, TN | 52.87 | 140 | 119 |
| 110 | Sunnyvale, CA | 52.86 | 163 | 70 |
| 111 | Laredo, TX | 52.84 | 152 | 81 |
| 112 | Livermore, CA | 52.84 | 151 | 92 |
| 113 | Thornton, CO | 52.84 | 126 | 138 |
| 114 | Fishers, IN | 52.8 | 53 | 337 |
| 115 | Boston, MA | 52.77 | 101 | 190 |
| 116 | Corona, CA | 52.71 | 188 | 54 |
| 117 | Arvada, CO | 52.69 | 125 | 149 |
| 118 | Palm Bay, FL | 52.59 | 217 | 26 |
| 119 | Pompano Beach, FL | 52.58 | 155 | 98 |
| 120 | Durham, NC | 52.45 | 62 | 317 |
| 121 | Las Vegas, NV | 52.24 | 171 | 90 |
| 122 | Turlock, CA | 52.18 | 164 | 95 |
| 123 | West Palm Beach, FL | 52.17 | 168 | 91 |
| 124 | Boca Raton, FL | 52.14 | 94 | 242 |
| 125 | Portland, OR | 52.14 | 142 | 132 |
| 126 | Union City, CA | 52.14 | 206 | 38 |
| 127 | Melbourne, FL | 52.12 | 157 | 116 |
| 128 | Rock Hill, SC | 52.05 | 116 | 187 |
| 129 | Sacramento, CA | 51.99 | 179 | 86 |
| 130 | Jacksonville, FL | 51.98 | 178 | 89 |
| 131 | Moreno Valley, CA | 51.9 | 226 | 35 |
| 132 | Spokane Valley, WA | 51.7 | 95 | 260 |
| 133 | San Marcos, CA | 51.65 | 149 | 136 |
| 134 | Fremont, CA | 51.52 | 166 | 123 |
| 135 | Stockton, CA | 51.49 | 248 | 18 |
| 136 | Kent, WA | 51.43 | 218 | 49 |
| 137 | Largo, FL | 51.42 | 113 | 216 |
| 138 | Glendale, AZ | 51.35 | 223 | 48 |
| 139 | San Francisco, CA | 51.3 | 196 | 74 |
| 140 | Elk Grove, CA | 51.27 | 147 | 152 |
| 141 | Columbus, OH | 51.26 | 93 | 272 |
| 142 | Lake Charles, LA | 51.1 | 165 | 131 |
| 143 | Redlands, CA | 50.79 | 134 | 197 |
| 144 | Medford, OR | 50.76 | 192 | 96 |
| 145 | Fresno, CA | 50.57 | 240 | 42 |
| 146 | Dallas, TX | 50.39 | 160 | 171 |
| 147 | Colorado Springs, CO | 50.37 | 141 | 199 |
| 148 | Lees Summit, MO | 50.36 | 87 | 316 |
| 149 | Berkeley, CA | 50.23 | 183 | 143 |
| 150 | Raleigh, NC | 50.22 | 132 | 214 |
| 151 | Ogden, UT | 50.21 | 208 | 104 |
| 152 | Fontana, CA | 50.05 | 244 | 56 |
| 153 | Clarksville, TN | 50.05 | 60 | 411 |
| 154 | Hollywood, FL | 49.93 | 191 | 129 |
| 155 | Carlsbad, CA | 49.82 | 182 | 165 |
| 156 | Boise, ID | 49.76 | 232 | 78 |
| 157 | San Leandro, CA | 49.6 | 250 | 51 |
| 158 | Lewisville, TX | 49.5 | 117 | 274 |
| 159 | Richmond, CA | 49.48 | 276 | 36 |
| 160 | San Jose, CA | 49.47 | 243 | 72 |
| 160 | Yuma, AZ | 49.47 | 139 | 237 |
| 162 | Sunrise, FL | 49.47 | 187 | 158 |
| 163 | Somerville, MA | 49.34 | 133 | 244 |
| 164 | El Cajon, CA | 49.33 | 235 | 93 |
| 165 | Hemet, CA | 49.27 | 328 | 12 |
| 166 | West Jordan, UT | 49.24 | 135 | 247 |
| 167 | Plymouth, MN | 49.21 | 129 | 264 |
| 168 | Eugene, OR | 49.17 | 150 | 226 |
| 169 | Waco, TX | 49.06 | 100 | 327 |
| 170 | San Antonio, TX | 49.02 | 137 | 249 |
| 171 | Merced, CA | 49.01 | 263 | 55 |
| 172 | Hialeah, FL | 48.85 | 303 | 28 |
| 173 | Mission, TX | 48.84 | 114 | 302 |
| 174 | Centennial, CO | 48.82 | 245 | 82 |
| 175 | Chattanooga, TN | 48.79 | 130 | 276 |
| 176 | Deerfield Beach, FL | 48.77 | 174 | 209 |
| 177 | Antioch, CA | 48.68 | 257 | 73 |
| 178 | Paradise, NV | 48.66 | 173 | 207 |
| 179 | Rio Rancho, NM | 48.64 | 115 | 301 |
| 180 | Missoula, MT | 48.52 | 96 | 360 |
| 181 | Asheville, NC | 48.52 | 170 | 227 |
| 181 | Springdale, AR | 48.52 | 169 | 228 |
| 183 | Richmond, VA | 48.33 | 144 | 261 |
| 184 | Santa Fe, NM | 48.3 | 41 | 495 |
| 185 | Riverside, CA | 48.27 | 297 | 43 |
| 186 | Alameda, CA | 48.26 | 231 | 137 |
| 187 | San Bernardino, CA | 48.23 | 351 | 14 |
| 188 | Vacaville, CA | 48.19 | 172 | 238 |
| 189 | Tyler, TX | 48.15 | 123 | 313 |
| 190 | Daly City, CA | 48.09 | 317 | 32 |
| 191 | Lakeland, FL | 48 | 158 | 254 |
| 192 | Washington, DC | 47.94 | 120 | 325 |
| 193 | Omaha, NE | 47.92 | 97 | 378 |
| 194 | Bryan, TX | 47.87 | 216 | 170 |
| 195 | San Diego, CA | 47.86 | 190 | 220 |
| 196 | Gastonia, NC | 47.79 | 215 | 182 |
| 197 | Madison, WI | 47.75 | 162 | 258 |
| 198 | Sioux Falls, SD | 47.66 | 90 | 399 |
| 199 | Visalia, CA | 47.58 | 249 | 135 |
| 200 | Miramar, FL | 47.56 | 273 | 79 |
| 201 | Everett, WA | 47.45 | 247 | 140 |
| 202 | Irving, TX | 47.45 | 211 | 196 |
| 203 | Salt Lake City, UT | 47.41 | 156 | 278 |
| 204 | Federal Way, WA | 47.32 | 212 | 200 |
| 205 | Fort Lauderdale, FL | 47.29 | 253 | 134 |
| 206 | Weston, FL | 47.29 | 230 | 173 |
| 207 | Modesto, CA | 47.25 | 347 | 19 |
| 208 | Rialto, CA | 47.15 | 359 | 23 |
| 209 | Coral Springs, FL | 47.06 | 203 | 210 |
| 210 | Spokane, WA | 47 | 176 | 269 |
| 211 | Brandon, FL | 46.9 | 161 | 293 |
| 212 | Wilmington, NC | 46.87 | 175 | 275 |
| 213 | Silver Spring, MD | 46.79 | 119 | 394 |
| 214 | Grand Prairie, TX | 46.74 | 214 | 221 |
| 215 | Clearwater, FL | 46.72 | 180 | 273 |
| 216 | Minneapolis, MN | 46.59 | 131 | 352 |
| 217 | Fort Wayne, IN | 46.57 | 227 | 198 |
| 218 | Gresham, OR | 46.57 | 264 | 142 |
| 219 | Rochester, MN | 46.27 | 128 | 373 |
| 220 | Chandler, AZ | 46.26 | 199 | 245 |
| 221 | Los Angeles, CA | 46.21 | 271 | 143 |
| 222 | Inglewood, CA | 46.11 | 401 | 21 |
| 223 | Sunrise Manor, NV | 46.1 | 262 | 110 |
| 224 | Compton, CA | 46.1 | 442 | 7 |
| 225 | Grand Rapids, MI | 46.09 | 229 | 222 |
| 226 | Overland Park, KS | 46.06 | 153 | 328 |
| 227 | Arlington, TX | 45.94 | 194 | 267 |
| 228 | Westminster, CO | 45.89 | 267 | 168 |
| 229 | Apple Valley, CA | 45.78 | 309 | 113 |
| 230 | Santa Rosa, CA | 45.74 | 295 | 126 |
| 231 | Upland, CA | 45.63 | 320 | 99 |
| 232 | Provo, UT | 45.41 | 312 | 122 |
| 233 | Sandy, UT | 45.21 | 193 | 290 |
| 234 | Jersey City, NJ | 45.15 | 189 | 307 |
| 235 | Lowell, MA | 45.12 | 254 | 211 |
| 236 | Lubbock, TX | 45.11 | 127 | 409 |
| 237 | Lawrence, MA | 45.08 | 293 | 147 |
| 238 | Rapid City, SD | 45.05 | 122 | 416 |
| 239 | El Monte, CA | 44.84 | 372 | 61 |
| 240 | Kansas City, MO | 44.82 | 184 | 334 |
| 241 | Huntsville, AL | 44.81 | 124 | 414 |
| 242 | Cincinnati, OH | 44.7 | 204 | 296 |
| 243 | Santa Ana, CA | 44.7 | 345 | 102 |
| 244 | Lynchburg, VA | 44.54 | 207 | 299 |
| 245 | Lauderhill, FL | 44.33 | 301 | 160 |
| 246 | Pasadena, CA | 44.24 | 313 | 163 |
| 247 | Lansing, MI | 44.23 | 219 | 292 |
| 248 | Troy, MI | 44.14 | 241 | 268 |
| 249 | Redding, CA | 43.89 | 307 | 172 |
| 250 | Killeen, TX | 43.8 | 86 | 497 |
| 251 | Gainesville, FL | 43.78 | 238 | 286 |
| 252 | Union City, NJ | 43.73 | 261 | 246 |
| 253 | Boulder, CO | 43.67 | 256 | 259 |
| 254 | Tustin, CA | 43.59 | 291 | 202 |
| 255 | Lincoln, NE | 43.58 | 138 | 424 |
| 256 | Bloomington, IN | 43.55 | 269 | 229 |
| 257 | Glendale, CA | 43.46 | 338 | 157 |
| 258 | Norwalk, CA | 43.45 | 384 | 101 |
| 259 | Santa Maria, CA | 43.39 | 290 | 215 |
| 260 | Fullerton, CA | 43.33 | 342 | 155 |
| 261 | Alexandria, VA | 43.14 | 167 | 410 |
| 262 | Hawthorne, CA | 43.09 | 397 | 97 |
| 263 | Anaheim, CA | 43.05 | 325 | 186 |
| 264 | O Fallon, MO | 43.02 | 198 | 361 |
| 265 | North Richland Hills, TX | 42.97 | 258 | 279 |
| 266 | Pueblo, CO | 42.9 | 274 | 243 |
| 267 | Victorville, CA | 42.79 | 421 | 69 |
| 268 | West Valley, UT | 42.71 | 332 | 179 |
| 269 | Saint Paul, MN | 42.66 | 234 | 329 |
| 270 | Olathe, KS | 42.59 | 233 | 333 |
| 271 | Oklahoma City, OK | 42.54 | 154 | 429 |
| 272 | Bethlehem, PA | 42.53 | 289 | 253 |
| 273 | Suffolk, VA | 42.42 | 186 | 405 |
| 274 | Des Moines, IA | 42.25 | 319 | 225 |
| 275 | Orange, CA | 42.25 | 287 | 257 |
| 276 | Pomona, CA | 42.11 | 429 | 88 |
| 277 | Lynwood, CA | 42.05 | 444 | 66 |
| 278 | Garland, TX | 41.96 | 382 | 153 |
| 279 | Garden Grove, CA | 41.95 | 381 | 156 |
| 280 | Fargo, ND | 41.9 | 205 | 391 |
| 281 | Wyoming, MI | 41.87 | 343 | 205 |
| 282 | Vista, CA | 41.81 | 430 | 100 |
| 283 | Indianapolis, IN | 41.76 | 265 | 308 |
| 284 | Vallejo, CA | 41.69 | 355 | 191 |
| 285 | Nashua, NH | 41.66 | 225 | 379 |
| 286 | Stamford, CT | 41.63 | 181 | 428 |
| 287 | Carson, CA | 41.6 | 404 | 141 |
| 287 | Lakewood, CA | 41.6 | 329 | 230 |
| 289 | Plano, TX | 41.46 | 292 | 281 |
| 290 | Eau Claire, WI | 41.42 | 252 | 345 |
| 291 | Palmdale, CA | 41.4 | 445 | 84 |
| 292 | Pawtucket, RI | 41.39 | 260 | 332 |
| 293 | Ellicott City, MD | 41.3 | 185 | 458 |
| 294 | Naperville, IL | 41.21 | 237 | 372 |
| 295 | Farmington, MI | 41.12 | 275 | 311 |
| 296 | McAllen, TX | 41.09 | 242 | 370 |
| 297 | Burbank, CA | 41.02 | 354 | 218 |
| 298 | Oceanside, CA | 41 | 428 | 130 |
| 299 | Rancho Cucamonga, CA | 40.93 | 369 | 206 |
| 300 | Bakersfield, CA | 40.92 | 224 | 401 |
| 301 | Reading, PA | 40.78 | 294 | 291 |
| 302 | Baldwin Park, CA | 40.73 | 447 | 117 |
| 303 | Lancaster, CA | 40.64 | 407 | 180 |
| 304 | Kansas City, KS | 40.61 | 251 | 367 |
| 305 | Oxnard, CA | 40.57 | 282 | 326 |
| 306 | Springfield, MO | 40.57 | 346 | 233 |
| 307 | Long Beach, CA | 40.54 | 419 | 151 |
| 308 | Philadelphia, PA | 40.47 | 259 | 362 |
| 309 | Houston, TX | 40.42 | 213 | 423 |
| 310 | Edmond, OK | 40.39 | 197 | 438 |
| 311 | Sterling Heights, MI | 40.34 | 330 | 271 |
| 312 | Jacksonville, NC | 40.29 | 143 | 500 |
| 313 | Lexington, KY | 40.28 | 246 | 390 |
| 314 | Tucson, AZ | 40.26 | 270 | 354 |
| 315 | Citrus Heights, CA | 40.25 | 424 | 164 |
| 316 | Warren, MI | 40.18 | 377 | 223 |
| 317 | Norman, OK | 40.18 | 202 | 439 |
| 318 | Champaign, IL | 40.12 | 201 | 442 |
| 319 | Brooklyn Park, MN | 40.12 | 272 | 355 |
| 320 | Roswell, GA | 40.02 | 396 | 208 |
| 321 | Kenosha, WI | 40.02 | 333 | 282 |
| 322 | Yorba Linda, CA | 40.02 | 304 | 310 |
| 323 | South Bend, IN | 39.85 | 299 | 315 |
| 324 | Plantation, FL | 39.83 | 305 | 314 |
| 325 | Tallahassee, FL | 39.83 | 300 | 321 |
| 326 | Elgin, IL | 39.73 | 318 | 306 |
| 327 | Allentown, PA | 39.68 | 370 | 239 |
| 328 | Pembroke Pines, FL | 39.55 | 311 | 319 |
| 329 | Cicero, IL | 39.52 | 387 | 235 |
| 330 | Rochester, MI | 39.4 | 352 | 270 |
| 331 | Napa, CA | 39.39 | 394 | 234 |
| 332 | Westminster, CA | 39.3 | 367 | 263 |
| 333 | High Point, NC | 39.3 | 222 | 446 |
| 334 | Savannah, GA | 39.1 | 376 | 248 |
| 335 | Chesapeake, VA | 39.07 | 209 | 466 |
| 336 | Framingham, MA | 39 | 306 | 339 |
| 337 | New Orleans, LA | 38.99 | 327 | 322 |
| 338 | Ann Arbor, MI | 38.92 | 288 | 376 |
| 339 | Escondido, CA | 38.87 | 374 | 266 |
| 340 | Alhambra, CA | 38.87 | 476 | 105 |
| 341 | Baytown, TX | 38.83 | 278 | 389 |
| 342 | Manchester, NH | 38.82 | 268 | 404 |
| 343 | Buena Park, CA | 38.69 | 414 | 236 |
| 344 | West Covina, CA | 38.67 | 482 | 107 |
| 345 | Tuscaloosa, AL | 38.56 | 236 | 453 |
| 346 | Winston-Salem, NC | 38.52 | 296 | 375 |
| 347 | Lynn, MA | 38.49 | 349 | 305 |
| 348 | Ventura, CA | 38.47 | 378 | 280 |
| 349 | Santa Barbara, CA | 38.43 | 285 | 393 |
| 350 | Broken Arrow, OK | 38.39 | 220 | 474 |
| 351 | Greensboro, NC | 38.29 | 221 | 475 |
| 352 | Abilene, TX | 38.27 | 284 | 398 |
| 353 | East Orange, NJ | 38.27 | 334 | 342 |
| 354 | Quincy, MA | 38.27 | 360 | 300 |
| 355 | Pharr, TX | 38.24 | 195 | 493 |
| 356 | Detroit, MI | 38.17 | 459 | 176 |
| 357 | Appleton, WI | 38.15 | 286 | 400 |
| 358 | Providence, RI | 38.13 | 335 | 349 |
| 359 | Southfield, MI | 38.13 | 356 | 309 |
| 360 | Kenner, LA | 38.06 | 350 | 323 |
| 361 | Miami Beach, FL | 37.85 | 412 | 265 |
| 362 | South Gate, CA | 37.71 | 462 | 166 |
| 363 | Downey, CA | 37.69 | 423 | 251 |
| 364 | Salinas, CA | 37.53 | 460 | 192 |
| 365 | Wichita, KS | 37.52 | 341 | 358 |
| 366 | Worcester, MA | 37.51 | 363 | 330 |
| 367 | Chicago, IL | 37.42 | 361 | 338 |
| 368 | New Bedford, MA | 37.36 | 398 | 297 |
| 369 | Arlington, VA | 37.29 | 277 | 431 |
| 370 | Columbia, MO | 37.26 | 266 | 448 |
| 371 | Cedar Rapids, IA | 37.24 | 239 | 482 |
| 372 | Waukesha, WI | 37.17 | 315 | 395 |
| 373 | Knoxville, TN | 37.12 | 365 | 347 |
| 374 | Westland, MI | 37.08 | 456 | 212 |
| 375 | Dearborn, MI | 36.89 | 402 | 304 |
| 376 | Yakima, WA | 36.77 | 432 | 262 |
| 377 | Lawrence, KS | 36.74 | 279 | 445 |
| 378 | Corpus Christi, TX | 36.62 | 255 | 479 |
| 379 | Torrance, CA | 36.59 | 427 | 288 |
| 380 | Pittsburgh, PA | 36.53 | 357 | 366 |
| 381 | Redondo Beach, CA | 36.45 | 417 | 298 |
| 382 | Longview, TX | 36.42 | 228 | 505 |
| 383 | Hoover, AL | 36.39 | 380 | 348 |
| 384 | Louisville, KY | 36.34 | 321 | 412 |
| 385 | Simi Valley, CA | 36.29 | 344 | 388 |
| 386 | Evansville, IN | 36.25 | 353 | 380 |
| 387 | Missouri City, TX | 36.23 | 280 | 457 |
| 388 | Joliet, IL | 36.15 | 418 | 303 |
| 389 | Bellflower, CA | 36.15 | 477 | 201 |
| 390 | El Paso, TX | 35.97 | 326 | 415 |
| 391 | Bolingbrook, IL | 35.88 | 458 | 256 |
| 392 | Whittier, CA | 35.86 | 473 | 219 |
| 393 | Brockton, MA | 35.7 | 422 | 320 |
| 394 | Wilmington, DE | 35.5 | 322 | 430 |
| 395 | Fall River, MA | 35.49 | 336 | 421 |
| 396 | Norwalk, CT | 35.48 | 283 | 477 |
| 397 | Greenville, NC | 35.45 | 298 | 456 |
| 398 | Birmingham, AL | 35.42 | 391 | 369 |
| 399 | Newton, MA | 35.33 | 410 | 357 |
| 400 | Aurora, IL | 35.31 | 431 | 324 |
| 401 | Huntington Beach, CA | 35.24 | 466 | 255 |
| 402 | Cranston, RI | 35.23 | 340 | 425 |
| 403 | Columbia, SC | 35.18 | 405 | 364 |
| 404 | Costa Mesa, CA | 35.14 | 486 | 217 |
| 405 | Albany, NY | 35.07 | 331 | 432 |
| 406 | Brownsville, TX | 35 | 371 | 397 |
| 407 | Little Rock, AR | 34.92 | 323 | 452 |
| 408 | Pasadena, TX | 34.79 | 395 | 386 |
| 409 | Miami Gardens, FL | 34.76 | 498 | 174 |
| 410 | Newark, NJ | 34.67 | 375 | 406 |
| 411 | Paterson, NJ | 34.66 | 464 | 284 |
| 412 | Mesquite, TX | 34.63 | 503 | 159 |
| 413 | Lorain, OH | 34.6 | 316 | 468 |
| 414 | Hartford, CT | 34.43 | 446 | 331 |
| 415 | Passaic, NJ | 34.24 | 448 | 340 |
| 416 | Billings, MT | 34.21 | 310 | 480 |
| 417 | San Angelo, TX | 34.07 | 438 | 351 |
| 418 | Milwaukee, WI | 34.01 | 434 | 365 |
| 419 | Danbury, CT | 34.01 | 308 | 485 |
| 420 | Virginia Beach, VA | 34 | 337 | 462 |
| 421 | Iowa City, IA | 33.9 | 362 | 436 |
| 422 | New York, NY | 33.73 | 420 | 385 |
| 423 | Las Cruces, NM | 33.69 | 314 | 487 |
| 424 | Waterloo, IA | 33.68 | 364 | 441 |
| 425 | Evanston, IL | 33.6 | 392 | 420 |
| 426 | New Britain, CT | 33.49 | 413 | 408 |
| 427 | Springfield, MA | 33.4 | 475 | 294 |
| 428 | Honolulu, HI | 33.35 | 388 | 422 |
| 429 | Independence, MO | 33.29 | 425 | 396 |
| 430 | Kalamazoo, MI | 33.29 | 453 | 353 |
| 431 | Augusta, GA | 33.28 | 452 | 336 |
| 432 | New Haven, CT | 33.23 | 385 | 433 |
| 433 | Youngstown, OH | 33.21 | 281 | 509 |
| 434 | Elizabeth, NJ | 33.17 | 411 | 417 |
| 435 | Amarillo, TX | 33.08 | 373 | 447 |
| 436 | Buffalo, NY | 33.02 | 389 | 437 |
| 437 | Albuquerque, NM | 32.96 | 358 | 465 |
| 438 | Santa Monica, CA | 32.85 | 501 | 232 |
| 439 | Highlands Ranch, CO | 32.74 | 481 | 213 |
| 440 | Montgomery, AL | 32.74 | 400 | 434 |
| 441 | Flint, MI | 32.6 | 467 | 335 |
| 442 | Duluth, MN | 32.49 | 348 | 483 |
| 443 | Mobile, AL | 32.49 | 451 | 377 |
| 444 | Beaumont, TX | 32.38 | 408 | 440 |
| 445 | Hammond, IN | 32.38 | 471 | 344 |
| 446 | Newport Beach, CA | 32.35 | 500 | 250 |
| 447 | Livonia, MI | 32.25 | 455 | 382 |
| 448 | Sioux City, IA | 32.05 | 386 | 467 |
| 449 | Waukegan, IL | 32 | 489 | 318 |
| 450 | Fort Smith, AR | 31.87 | 390 | 470 |
| 451 | Memphis, TN | 31.72 | 465 | 363 |
| 451 | East Los Angeles, CA | 31.72 | 508 | 45 |
| 453 | Norfolk, VA | 31.7 | 403 | 463 |
| 454 | Roanoke, VA | 31.69 | 415 | 451 |
| 455 | Scranton, PA | 31.68 | 368 | 488 |
| 456 | Tulsa, OK | 31.63 | 399 | 473 |
| 457 | Mission Viejo, CA | 31.54 | 488 | 343 |
| 458 | Schaumburg, IL | 31.54 | 480 | 355 |
| 459 | Thousand Oaks, CA | 31.22 | 450 | 418 |
| 460 | Akron, OH | 31.05 | 433 | 450 |
| 461 | Rochester, NY | 31.05 | 457 | 413 |
| 462 | Racine, WI | 31.02 | 436 | 443 |
| 463 | Dothan, AL | 31.02 | 383 | 491 |
| 464 | Camden, NJ | 30.9 | 483 | 371 |
| 465 | Topeka, KS | 30.7 | 416 | 471 |
| 466 | Syracuse, NY | 30.7 | 393 | 492 |
| 467 | Muncie, IN | 30.68 | 472 | 383 |
| 468 | Yonkers, NY | 30.66 | 379 | 498 |
| 469 | Saint Louis, MO | 30.62 | 496 | 350 |
| 470 | Cleveland, OH | 30.5 | 437 | 460 |
| 471 | Columbia, MD | 30.41 | 409 | 484 |
| 472 | Green Bay, WI | 30.27 | 470 | 403 |
| 473 | Bloomington, MN | 30.25 | 435 | 469 |
| 474 | Arlington Heights, IL | 30.2 | 490 | 381 |
| 475 | Mount Vernon, NY | 30.09 | 463 | 427 |
| 476 | Gulfport, MS | 30.08 | 324 | 512 |
| 477 | Canton, OH | 30.06 | 426 | 481 |
| 478 | Toms River, NJ | 30.06 | 366 | 508 |
| 479 | Baltimore, MD | 30.06 | 485 | 392 |
| 480 | Hampton, VA | 30.01 | 439 | 472 |
| 481 | Saint Cloud, MN | 30 | 492 | 368 |
| 482 | Wichita Falls, TX | 30 | 440 | 464 |
| 483 | Newport News, VA | 29.98 | 406 | 496 |
| 484 | Portsmouth, VA | 29.69 | 443 | 476 |
| 485 | Davenport, IA | 29.52 | 441 | 478 |
| 486 | Cheektowaga, NY | 29.52 | 461 | 407 |
| 487 | Waterbury, CT | 29.1 | 478 | 426 |
| 488 | Skokie, IL | 28.66 | 502 | 374 |
| 489 | Clifton, NJ | 28.58 | 469 | 454 |
| 490 | New Rochelle, NY | 28.25 | 454 | 486 |
| 491 | Bloomington, IL | 27.61 | 449 | 502 |
| 492 | Dayton, OH | 27.6 | 495 | 419 |
| 493 | Fayetteville, NC | 27.45 | 302 | 515 |
| 494 | Lafayette, LA | 27.16 | 339 | 513 |
| 495 | Rockford, IL | 27.12 | 493 | 449 |
| 496 | Warwick, RI | 27.1 | 497 | 444 |
| 497 | Toledo, OH | 26.83 | 494 | 461 |
| 498 | Columbus, GA | 26.39 | 479 | 489 |
| 499 | Gary, IN | 25.94 | 510 | 384 |
| 500 | Saint Joseph, MO | 25.9 | 474 | 501 |
| 501 | Baton Rouge, LA | 25.89 | 499 | 455 |
| 502 | Palatine, IL | 25.49 | 509 | 402 |
| 503 | Bridgeport, CT | 25.44 | 487 | 499 |
| 504 | Trenton, NJ | 25.37 | 484 | 504 |
| 505 | Springfield, IL | 25.05 | 504 | 459 |
| 506 | Lawton, OK | 24.9 | 468 | 510 |
| 507 | Metairie, LA | 24.45 | 512 | 346 |
| 508 | Parma, OH | 22.87 | 506 | 494 |
| 509 | Jackson, MS | 22.73 | 513 | 435 |
| 510 | Albany, GA | 21.68 | 505 | 507 |
| 511 | Decatur, IL | 20.83 | 507 | 506 |
| 512 | Shreveport, LA | 19.96 | 514 | 490 |
| 513 | Anchorage, AK | 19.78 | 491 | 514 |
| 514 | Peoria, IL | 18.76 | 515 | 503 |
| 515 | Erie, PA | 18.37 | 511 | 511 |
Comments
comments