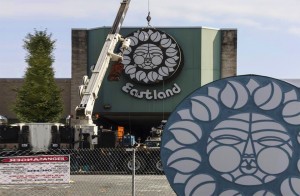 The City of Charlotte has finally approved plans for a new project to be built on the old Eastland Mall site. The city counsel recently voted to sell 11.4 acres of the site to CMS for $650,000 (a price of $57,000 per acre) so they can build a new K-8 language school.
In 2012 the city originally bought the 80-acre site for $13 million (a price of $162,000 per acre).
The city's appraiser valued the 11.4 acres at $1.42 million, but CMS's appraiser said it was only worth $638,400. Since the city wasn't looking to recoup their investment, they gave in to CMS's value.
In the past 4 years the city has tried to develop several other projects, including a new mall, a massive mixed-use development, and movie studios. All three previous ideas didn't have enough investor interest to move forward.
The city is now hoping that this smaller development will kick-start new projects on the remainder of the land.
Comments
comments