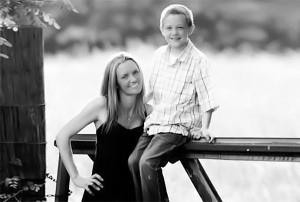 Crystal Morrison's family, from Concord NC, is now offering a $25,000 cash reward for any information that might lead to their daughter's recovery.
Since she disappeared, exactly 3 years ago, city and state organizations have conducted numerous ground searches, along with many awareness events held by the family for information, with very little clues found to-date.
There is now even a Facebook page dedicated to her discovery with over 5,000 likes.
The cash reward offer of $25,000 will be valid from Aug. 23rd, 2015 to Sept. 23, 2015, and is being coordinated by the CUE Center for Missing Persons.
On the morning of her disappearance, Morrison made a phone call asking for a ride, saying she was ill. She then left her work to wait for a ride home.
Crystal Morrison is about 5 feet 3 inches tall, weighing about 100 pounds. She has blonde and red hair, blue eyes, wears contacts and has piercings in her ears. Her son's name, "Kyson," is tattooed on the back of her neck and has a "design swirl" on her lower back.
If you have any tips, please contact the Concord Police Department at 704-920- 5000 or the CUE Center for Missing Persons at 910-343-1131 or the 24-hour line at 910-232-1687 – or you can visit CUE online at ncmissingpersons.org.
Please share;
[facebook][tweet][digg][stumble][Google]
[one_third]


[/one_third] [one_third]


[/one_third] [one_third_last]


[/one_third_last]
Comments
comments