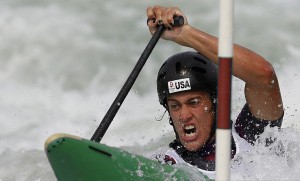 Two Charlotte area athletes are now headed down to Rio this coming Summer to represent the United States in the 2016 Summer Olympic Games.
Smolen is now ranked 20th in the world and he will be competing in his first Olympic games. This will be Eichfeld's third time competing, having also represented our country in 2008 and 2012.
The two are determined to bring home a medal this year in a field that is consistently dominated by Europeans. U.S. slalom teams haven't won a medal since 2004 and Smolen and Eichfeld aim to break the grip of the Europeans.
If they do win a medal, it will be the first Olympic medal ever won in the field by Charlotte area resident.
Please share the good news;
Comments
comments