Did you know that Roasted coffee beans are partially stale after 2 weeks, and ground coffee starts to lose it's flavor just 20 minutes after grinding?
If you want a truly amazing cup of joe, you really have to buy whole beans from a local roaster (I don't believe the online dealers who claim to ship fresh roasted beans) – thankfully, the Queen City has some great ones to choose from.
Here are the top 5 coffee roasters in the greater Charlotte region;
The Smelly Cat Coffee shop has been a staple in the NoDa neighborhood for over a decade, and about a year ago, they just started roasting the own coffee. You can now stop by anytime during the week and pick up a bag of fresh roasted whole beans (be sure to ask them when they were roasted).
Musician Paul Waggonerroasts coffee as a labor of love with a goal of putting Charlotte on the map for world-class coffee. You can now buy their beans at The Rhino Market or online on their website here.

Pure Intentions coffee has a very heavy focus on educating Charlotte on what craft coffee can be, and what it can be mixed with and infused into (mainly locally-made craft beer). You can pick up some beans at Earl's Grocery, Rhino Market, and find their new nitro-cold-brew at Red Clay Ciderworks.
Magnolia Coffee Roasters in Charlotte is by agruably the most well know of the roasters, selling their fresh beans in Common Market, Rhino Market, Amelie's French Bakery, Julia's Cafe and Books, among others.
They focus on the latest crops from around the world, had selecting each batch they roast.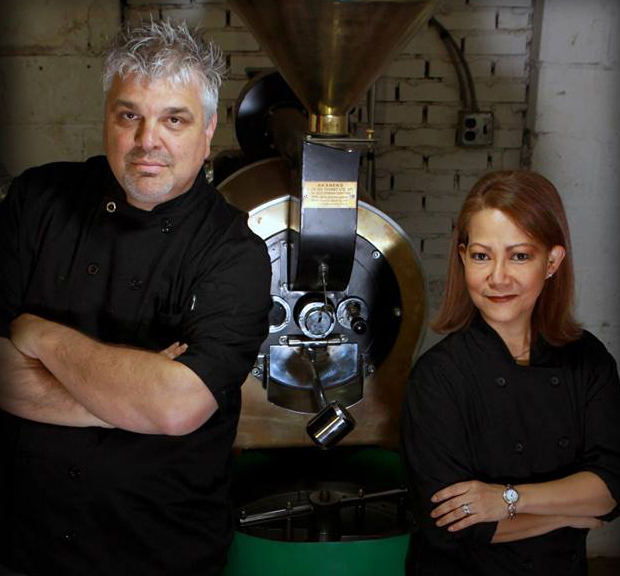 The Climb Coffee Roaster in Charlotte is a true hidden gem. We discovered them about a year ago when they were selling their whole beans in local Charlotte area Harris Teeters. They have recently scaled back their operations to focus on building their new coffee shop which is about to open on Mint Street, but you can still buy their incredible beans online, or if you happen to run into Chip coming to and from the shop at 1515 S. Mint Street.
They typically roast twice a week and will ship within 48 hours of any order placed on their website here.
Who do you think makes the best coffee in Charlotte?
Comments
comments